abundant
life church
our
vision
"Helping People Discover Abundant Life Through Jesus Christ" (John 15:8)
Pungsunghan Church is a community that helps people experience an abundant life in Jesus.
Through discipleship (2 Timothy 3:16), maturing faith (John 14:14), and encouraging leadership for the next generation (Joel 2:28)!
And the Lord will guide you continually and satisfy your desire in scorched places and make your bones strong; and you shall be like watered garden, like a spring of water, whose waters do not fail. (Isaiah58:1)

Missed a Sunday? No worries, we got you!
Whether you missed a Sunday or want to meditate more on the word brought forth, here you can find the notes of Sunday sermons
More To Come
Young Adult
group
Mentor
time
Join us for bible study, light refreshments, and time to hangout and fellowship with one another! Friday nights can be fun when you dwell in the spirit of the Lord!
Men's breakfast is currently held every 2 Saturday's! This is an open opportunity for men to come together for food, fellowship and prayer!
Refresh your spirit throughout your week and join us for bible study this week!
We hold both English and Korean bible studies on campus. Both youth and adults are encouraged!
Fridays:
6pm-6:30pm fellowship
7pm Bible Study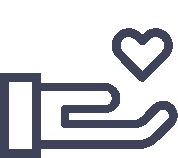 "Whoever is generous to the poor lends to the Lord, and he will repay him for his deed."